Radiological Maps – Radiation and Radioactivity Monitoring
The interactive map shows the measurement results of environmental radioactivity in the form of the average and maximum gamma dose rate for the last 24 hours. The measurement results come from the approximately 5500 measuring stations in 39 European countries.
The EURDEP platform is not used for alerting. The notification of a radiological accident or emergency is achieved through early warning systems such as ECURIE or EMERCON, which are operated by the EU and the IAEA. No action may be taken on the basis of this data without prior consultation with the data provider.
Most of the measurement results presented here are NOT VALIDATED DATA. This means that meteorological conditions such as heavy rain or snow or defects in measuring instruments, electronics or software can lead to incorrect values. It follows that isolated elevated readings on the map may not automatically be interpreted as an indication of increased radioactivity. Even if several neighboring stations show elevated values, this does not necessarily mean an ongoing emergency, because similar effects can be caused by calibrations at the affected measuring stations or heavy rainfall in the region.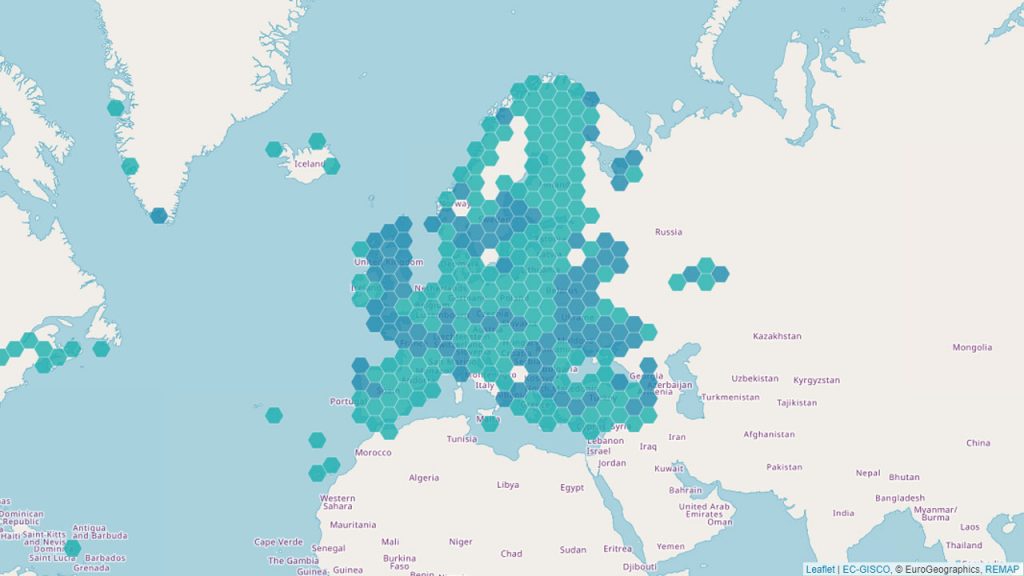 The information on this website is for general information only. The information is provided by EURDEP data providers. We endeavor to keep the information up to date and accurate, but we cannot make any representations or warranties of any kind, express or implied, as to the completeness, accuracy, reliability, suitability or availability with respect to the Site or the information, products, services or graphics contained on the Site. Any use of this information is therefore at your own risk.
All data exchanged through EURDEP is subject to the copyright of the original data provider and cannot be used for any other purpose, including scientific research, without their prior written consent.
This widget is part of the EURDEP widget structure. This structure was developed and maintained by the Joint Research Centre of the European Commission. It is currently being shown in a beta version and is subject to continuous improvement, so a number of functionalities are not yet available. A more detailed description of the EURDEP system can be found under REMON.