Kansas City is the largest city in Missouri by population and area. The city has a population of 508,090 in 2020, making it the 36th most populous city in the United States. It is the central city of the Kansas City metropolitan area, which straddles the Missouri-Kansas state line, and has a population of 2,392,035. Abbreviation for Kansas is KC or KCMO.
Kansas City is located in America's heartland. The central location makes it easily accessible by interstates and highways, as well as a quick flight from almost anywhere in the country. 
Kansas City crosses the Missouri-Kansas state line, sometimes leaving travelers wondering which state they're in. If you are west of State Line Road, you are in Kansas. If you are east of it, you are in Missouri. Follow the Missouri River north, and if you're west of it, you're in Kansas. East of it, you're in Missouri.
Kansas City is home to more than 200 working fountains, most notably the Country Club Plaza. Designs range from French-inspired traditional to modern.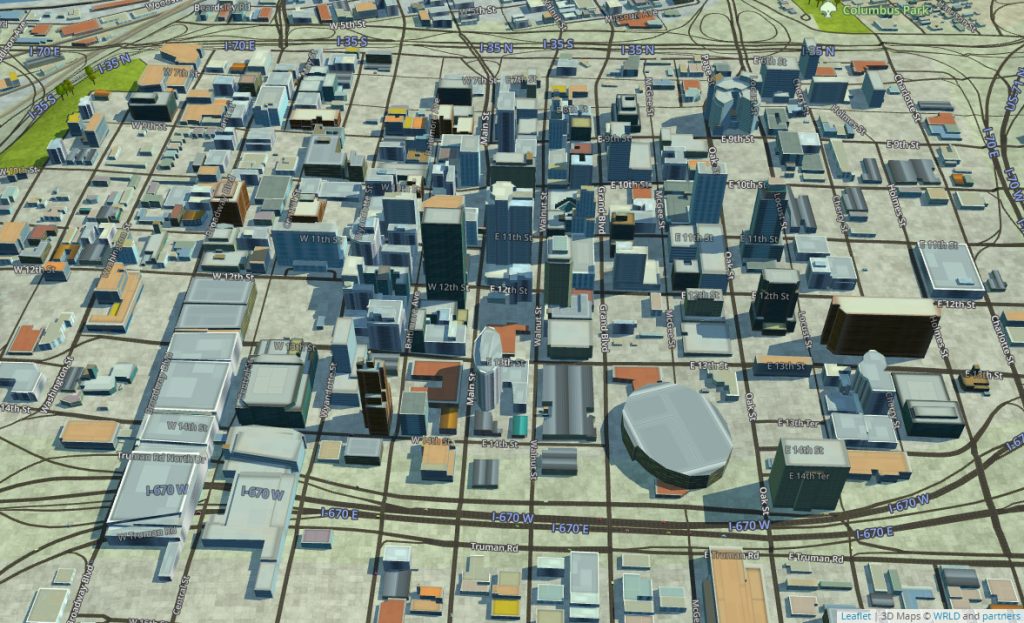 3D maps are provided by WRLD – a 3D cloud-based platform of real-world environments for creating digital twins. Our platform empowers anyone to build immersive location experiences at scale using 3D maps, location services, and map design tools, for mobile, web and VR applications.