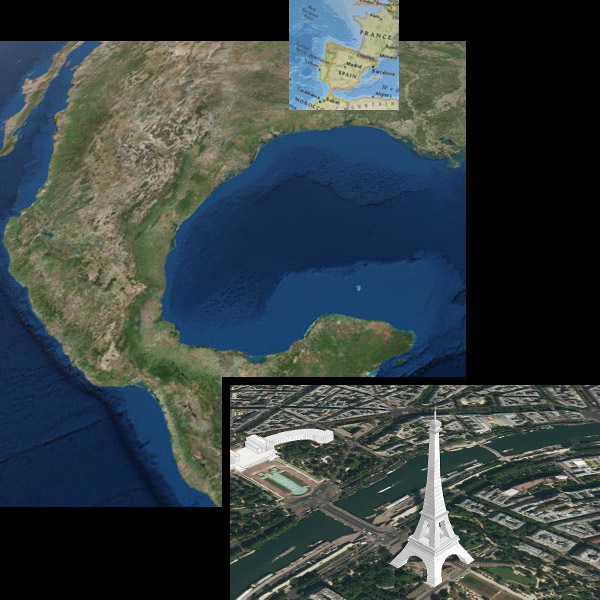 You are ready to travel!
This website use differend Maps APIs like ArcGIS: a powerful mapping and analytics software and Google Maps Embed: Place mode displays a map pin at a particular place or address, such as a landmark, business, geographic feature, or town; View mode returns a map with no markers or directions.
For users of Maps Embed API, Google uses cookies to determine the number of unique users of the API. Signed-in users are identified by their Google cookie, which is also used to provide a personalised experience. For users that are not signed in, Google uses an anonymous cookie for each unique user.
Google also accumulates statistics about the types of features used from the Maps product.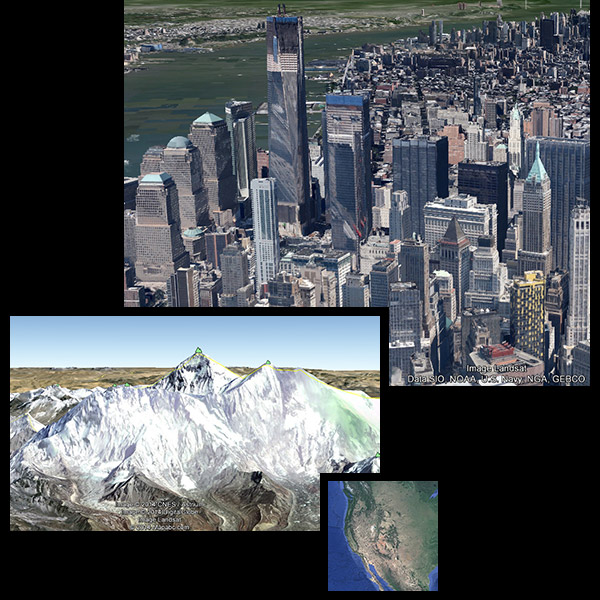 The first version of this websites used Google Earth plugin and Google Maps API.
The Google Earth plug-in allows you to navigate and explore new travel destinations on a 3D globe.
If the plug-in doesn't work correctly with Chrome, see the Chrome help center to learn how to update to the latest version.
Earth Plug-in requirements: Microsoft Windows (Windows XP, Windows Vista, and Windows 7) or Apple Mac OS X 10.6 or later (any Intel Mac). See more.